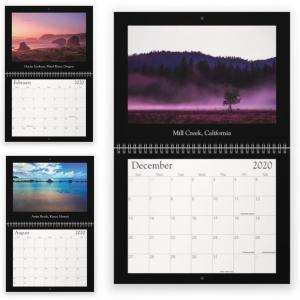 Angle of View Photography 2020 Landscape calendars are now available from our Facebook and Instagram accounts.
Requests for information or orders can also be sent to aovphotography@gmail.com

Calendars are 8.5" x 11" and spiral bound. The price is $20 plus $5 shipping and tax in the state of California.

We are very excited to share a year of our work with you!