December 2nd, 2019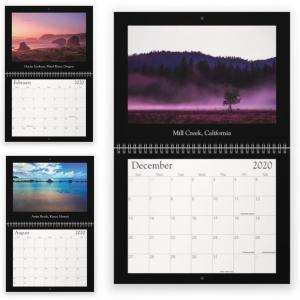 Angle of View Photography 2020 Landscape calendars are now available from our Facebook and Instagram accounts.
Requests for information or orders can also be sent to aovphotography@gmail.com

Calendars are 8.5" x 11" and spiral bound. The price is $20 plus $5 shipping and tax in the state of California.

We are very excited to share a year of our work with you!
June 15th, 2019
Dream Night Disneyland by Jason Roberts
I had an opportunity to go to Disneyland at night, with just a few thousand people after the park had been closed for general admission. It provided a rare opportunity to take some night time photographs within the park and add a slightly surreal twist.
June 14th, 2019

DxO released the Nik Collection 2 just a week ago. Both Laura and I use and love the Nik Collection, especially Color Efex Pro. The new version adds several new presets and Raw Processing through PhotoLab.
We still plan on using Lightroom and Photoshop for our RAW processing, but having an updated set of presets and some bug fixes is great.
If you are interested you can find the software on DxO's site.
June 14th, 2019
From January
To start the new year we've redesigned our website portfolio page. Tell us what you think in the comments.
Late last year we learned that Adobe had a web service and hosting option that both integrated with Lightroom and came with our Creative Cloud subscription. This would both save us money and hopefully simplify our lives by making the upkeep of our website a lot easier.
After digging into what it would take to set up the portfolio page using the tools we came to the conclusion that we liked this a lot better than the wordpress hosting and templates we were using before. After a little customization, some changes in how we used Lightroom CC, and boom. Here's the new site, complete with blog, social links, galleries, and our Fine Art America page where you can find prints of our work.
Enjoy a few of our favorite photos from the year.